About Doves Nursery
My name is Cassie and I am a Professional Reborn Doll Artist. I have been creating and adopting my babies for about 16 years and I love doing it. I live in the beautiful mountains of Idaho and have 5 wonderful Children and 7 Grandchildren. Loving on the real little critters and being up close and personal with them has been my inspiration for the coloring and veining and love that goes into all my newborns.
Here at Doves Nursery I love turning plain sculpts into wonderful works of art that are collectible dolls. Each reborn baby that I create is as life like as a real newborn. Most people cannot believe that what they are looking at and sometimes holding are not real babies. I do my best at coloring, weighting, adding hair and dressing these babies to look just like real newborn babies.
I use Genesis heat set paints on my babies. This is a special paint that is set by heat and will not be rubbed off. Your baby will look as beautiful years from now as it does the day you receive it. I paint the babies with several layers of paint to add dimension and depth from the skin tones to the subtle veining, to the blushing so that all babies have that freshness that only babies can have. All babies have a fresh manicure with soft white uneven nails. I finish it off with the soft shine on the lips and nails.
I use doe suede bodies on my babies. A lot of the Bodies are jointed so they can be posed in every position a baby can be posed. The ones that are not jointed but Full limb are left loose enough so that they can still be posed in realistic baby poses. These bodies are soft to touch and very squeezable. I use poly fill and cluster stuff in the bodies so that they feel soft and oh so huggable. I weight all babies with fine glass beads in all the right places to give them that true newborn feel when holding.
I use Premium Angora Mohair on the babies. I micro root the hair putting in one to two strands of hair at a time. This gives the realistic looking hair that looks as though it is growing right out of the scalp. I then fix the hair on the inside with glue so that the hair will be able to be brushed and styled later without fear of it falling out. Mohair is used because it is so fine and soft, just like a newborn's hair.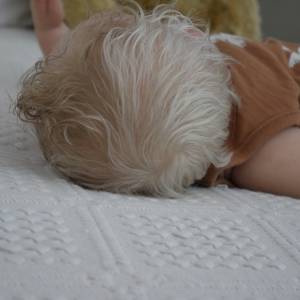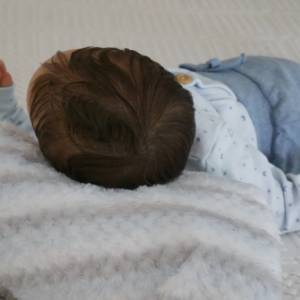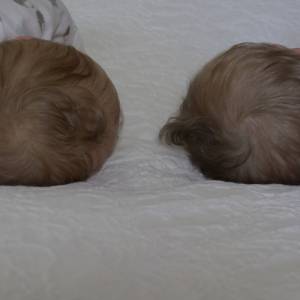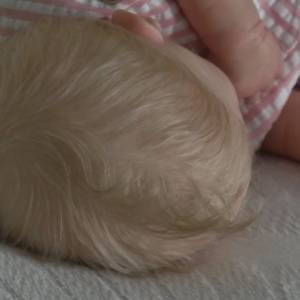 All babies come with a small wardrobe.
A dress outfit
A sleeping outfit
A diaper
Cotton socks
Soft blanket
Pacifier *
Babies also come home with a Birth Certificate and Care Instructions and COA's if applicable.
*All the babies have magnets in them to help hold their pacifiers in place. If you have a pace maker or some reason that you should not be around magnets, PLEASE let me know and I can remove the magnet at no additional cost to you.
All of the Newborn Babies are collectible dolls. They are not made for children. I have had mothers buy them for their child. You know your child better than anyone, so only you know if they are ready for such a doll. Just remember that these are very realistic babies and must be treated as such. Their heads need to be supported, they can't be carried around by one arm, etc.  They need to be handled gently and lovingly, just as any newborn baby would be.